Are you tired of organizing the same old plans with your friends? Would you like to experience something new and original with them? Do you want to meet and have fun with other groups of people?
Discover a new space that we've designed to promote social interaction through FUN. Unleash adrenaline after a long day of work or studying, release tensions, laugh, work as a team…
Come and have fun competing in our QUIZ SHOW, show your skills at the wheel of one of our 6 simulators SIMRACING simulators, travel to another dimension through the experiences of VIRTUAL REALITY, reminisce about past times with the ARCADE GAMES on our INTERACTIVE XTABLES, and learn the basics of the most popular casino games while enjoying our selection of PREMIUM COCKTAILS and MIXED DRINKS.
All of this in a fully equipped room with the latest customizable colorful lighting technology and a large LED display that will immerse you in a unique experience.
*Access to this room is only for people over 18 years of age. It is essential to show your ID card.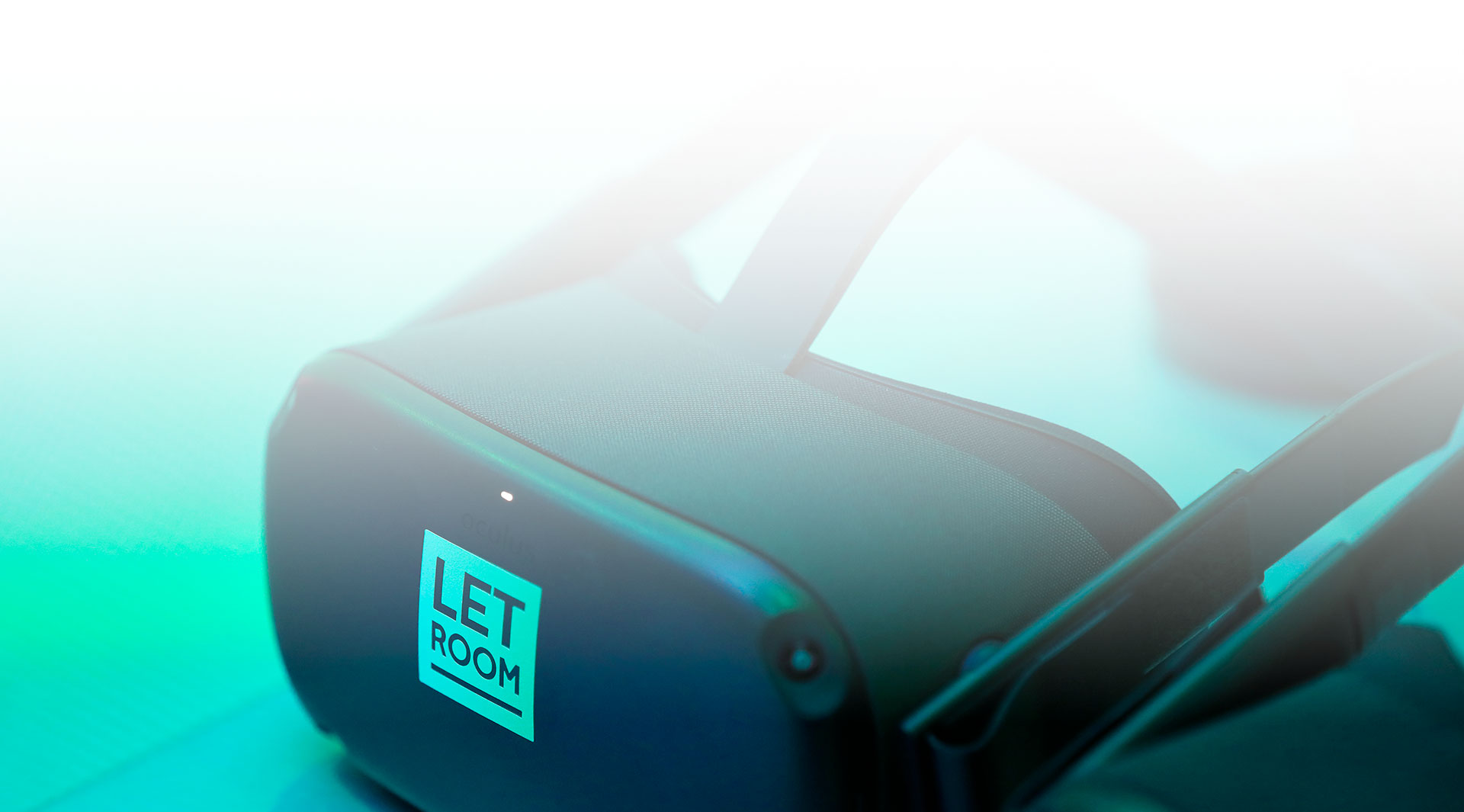 Let's experience, let's play, let's quiz, let's enjoy, let's drive... Let Room.
The feel of the steering wheel, the roar of the engine as you floor the throttle, the speed pressing down on your body, the horizon of the circuit before you and... THROTTLE!
*We are waiting for you at the main entrance of the casino (c/ Marina 19-21).
Enjoy a hyper-realistic experience developed by and for motorsport enthusiasts with the quality guarantee of our partners in eSports, gamification Digalix and its eSports team DXDROIDS SIMRACING by LET ROOM.
Bring out the driver in you and test your skills on our 6 state-of-the-art IMSIM Alma simulators. Get ready to drive like you've never driven before thanks to motorised motion that replicates the physics and G-forces of racing . Feel the emotion, the speed, the adrenaline of drifting on bends, the grip of the tyres on the track, the suspension working on the rumble strips, the loss of traction…
Leave behind the dream of driving a race car and make it a reality. Get behind the wheel, fasten your seatbelt, put your headphones on and floor the throttle to move into a hyper-realistic world of epic racing.
Drive & Feel it!
We offer you 5 XTable Multitouch Tables equipped with the latest technology, interconnected with each other, and connected to a big LED screen with the most innovative technology. Each table has six positions, allowing you to enjoy the experience of a shared game that is totally original.
Have fun showcasing your skills in a total of four arcade games (fun and multiplayer with high playability) – Space Rescue, The Zombiest, Pyramids, and Crazy Kitchen. Compete to reach the top of our rankings and win all kinds of prizes.
Learn to play American Roulette, Blackjack and Poker Stud via interactive tutorials that let you put everything you've learned in the Free To Play mode into practice.
Beat records, compete with your friends, challenge other players via chat and learn new games!
Do you remember those afternoons of fun with classic board games? The challenges and rivalry between friends, family members, work colleagues...
Feel like you're in a team-based TV game show.
Now you have the opportunity to relive those sensations with even more intensity, fun, and excitement than ever before with our Quiz Show, an innovative multi-contest that will make you enjoy a unique group experience guided by a dynamic and entertaining television host .
Get ready to feel like you're on a television set, about to participate in a contest that combines knowledge, tension, wit, suspense, euphoria, and skill. It's an unparalleled experience to compete, share, laugh, and win as a group. This contest merges the fun of a game with the competition of a contest, featuring diverse challenges and tasks divided into 3 games, 5 themes, and 4 challenges.
Call your friends, your work colleagues or whoever you want, get a name for your team and enjoy the exclusive Casino Barcelona experience.
In our Virtual Reality area you can become characters from other worlds and challenge yourselves.
Enjoy a high-performance gaming experience with our 4 state-of-the-art VR headsets, offering standalone operation and room-scale limits, allowing you to dodge nearby objects. Showcase your multi-sport skills by playing Sports Scramble and/or navigate your way through the futuristic world of Beat Saber, following the rhythm of the music.
Don't just watch games, participate in them!
Private and Corporate Events
Are you looking for an original, fun-filled and lively event? At LET ROOM, we'll help you turn your event into a unique and unforgettable experience.
Surprise your friends, family, workmates, employees, clients or whoever you want with a day full of fun, laughter, competition and teamwork.
Contact us by email or call us at +34 93 225 78 78 and experience a new idea for birthdays, team building days, presentations and private parties.
LET's experience, LET's play, LET's quiz, LET's enjoy, LET's drive, LET's have fun… ¡LET ROOM!