Do you remember those afternoons of fun with classic board games? The challenges and rivalry between friends, family members, work colleagues...
Now you can relive those sensations even more intensely and with even more fun and excitement thanks to our Quiz Show (XTables). It's an innovative multi-contest where you can enjoy a unique group experience guided by a dynamic and highly entertaining presenter, accompanied by a large LED screen. In a fully equipped room with customisable lighting and audio.
Get ready to feel like you're on a TV set about to take part in a TEAM COMPETITION that combines knowledge, tension, craftiness, suspense, euphoria, and skill…A unique experience in which you can compete, share, laugh, and win as a group. It combines the fun of playing a game and competing in a contest with a variety of challenges divided into 3 games, 5 themes, and 4 challenges.
Call your friends, your work colleagues, or anyone you want, choose a name for your team, and dare to win the prize of this exclusive Casino Barcelona experience accompanied bydrinks and premium cocktails.
*A minimum of 10 participants is required and they must be over 18 years of age. ID cards required.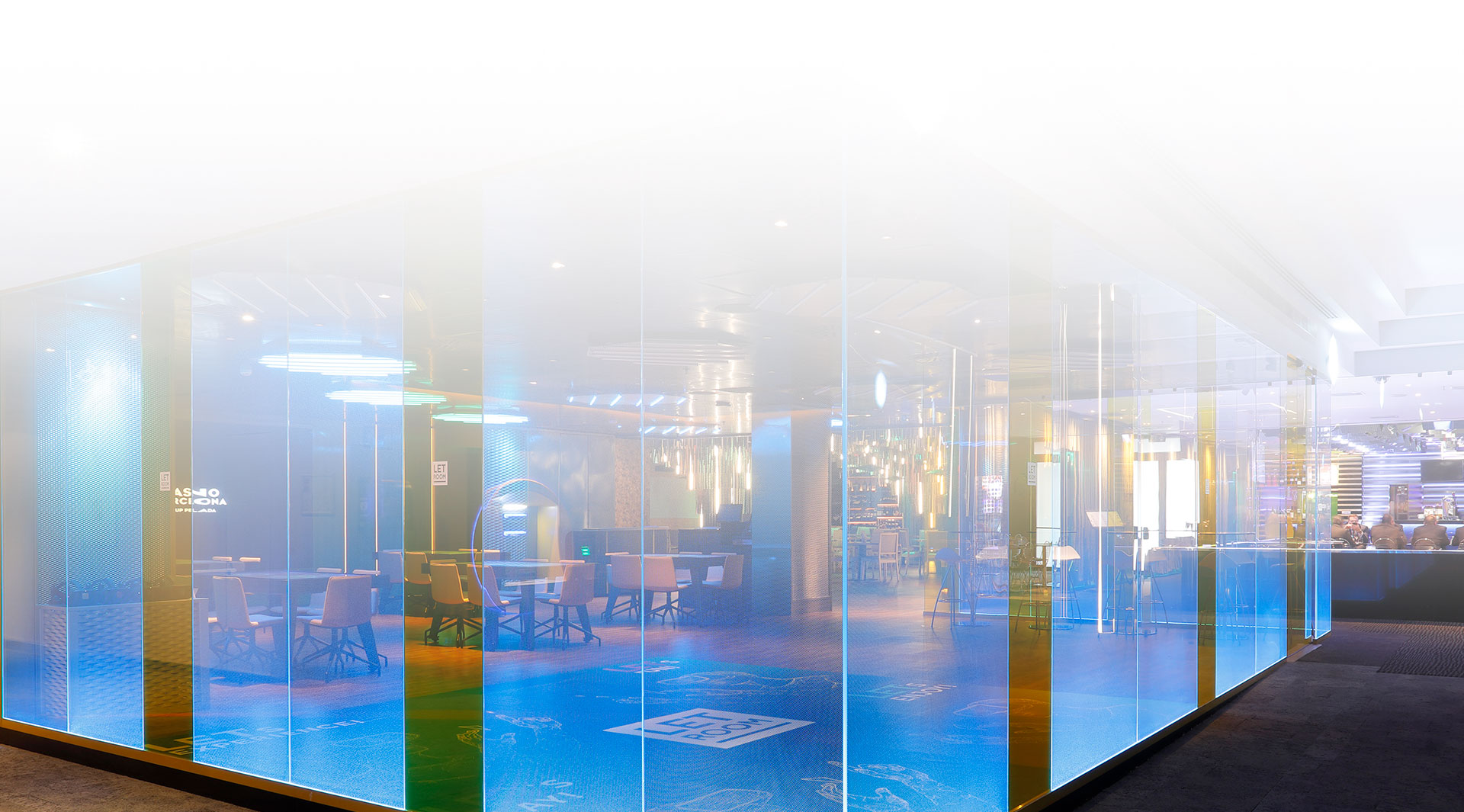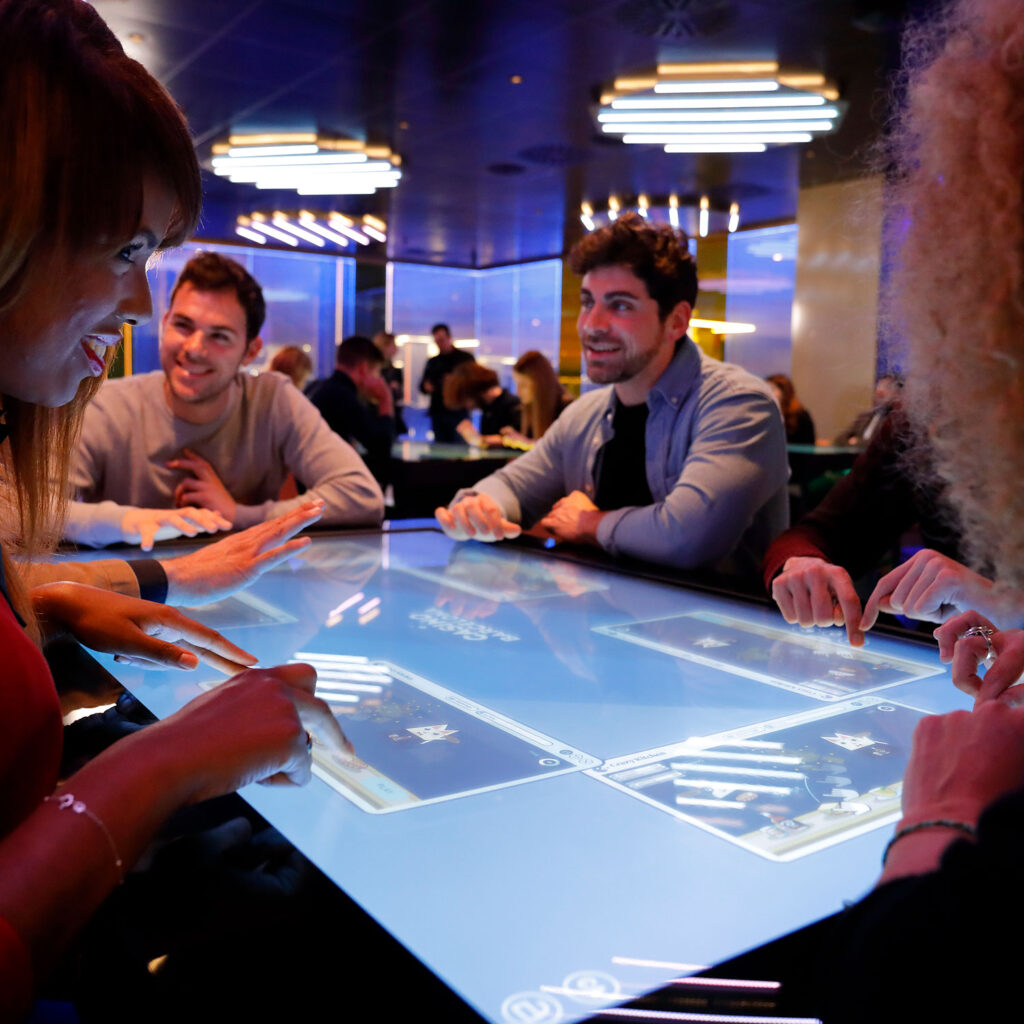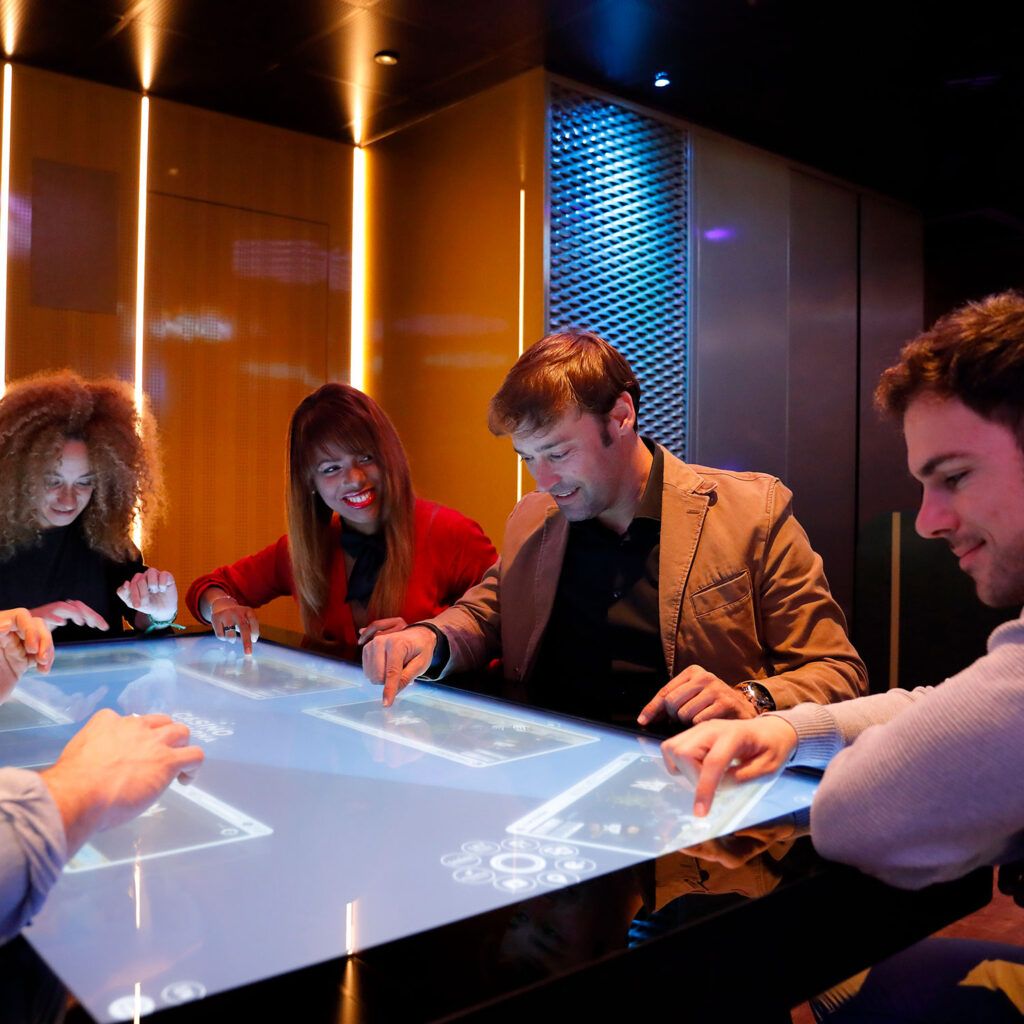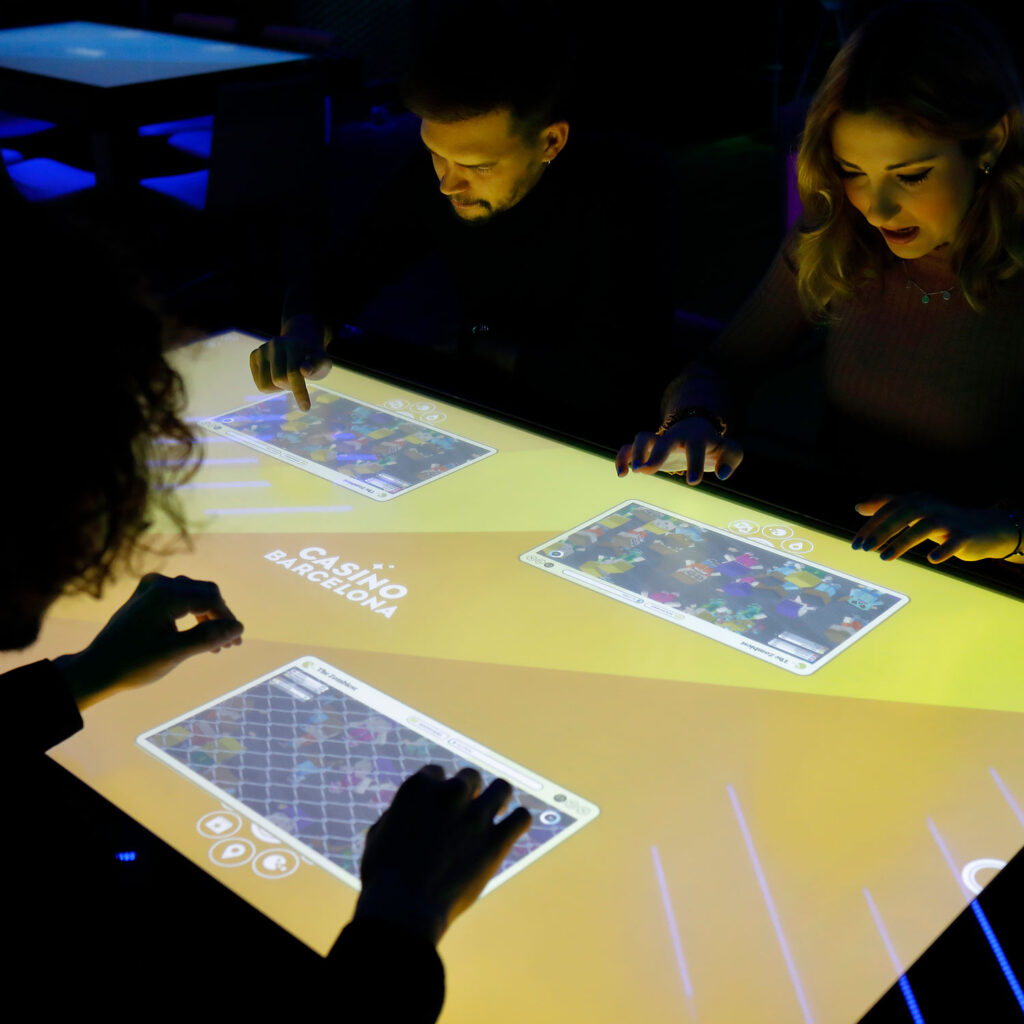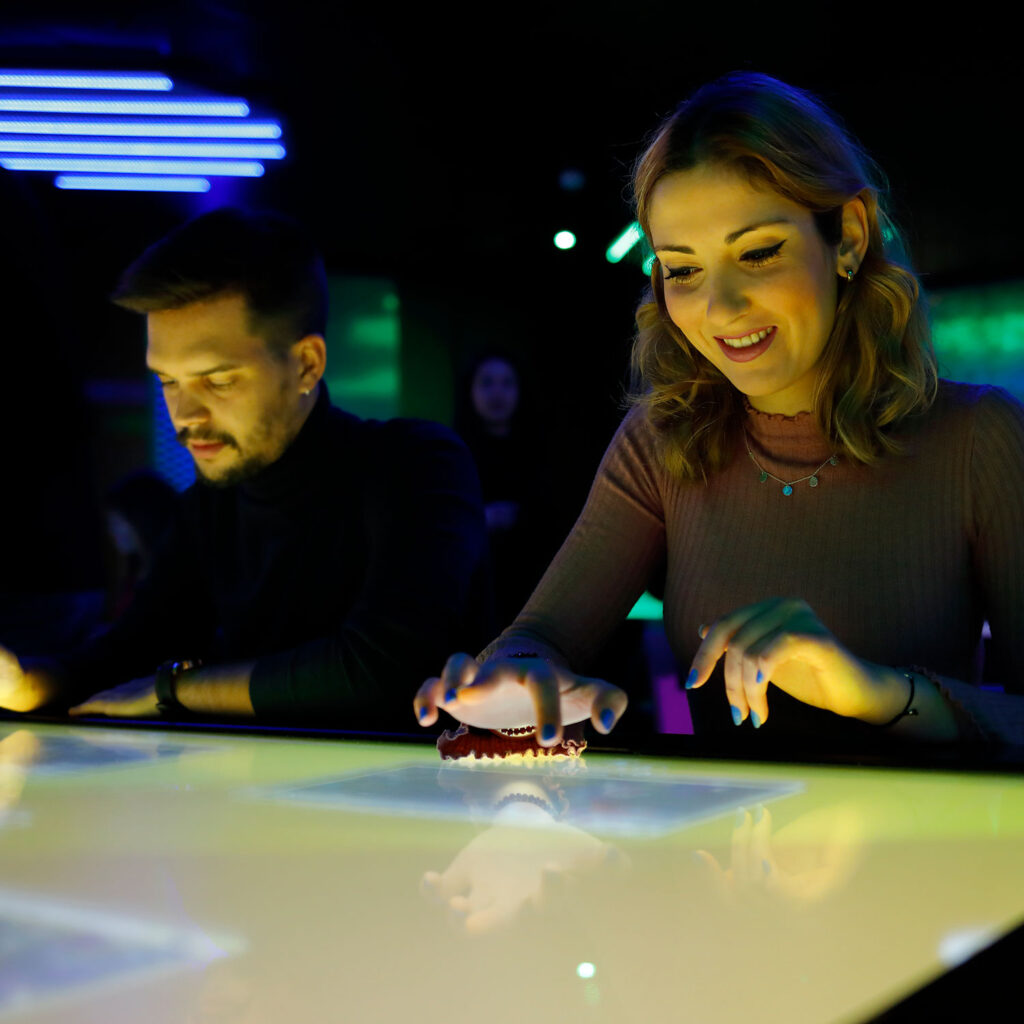 With this innovative, team-based multi-contest you'll enjoy playing a game that is dynamic, entertaining and very funny.
The teams will occupy the five multi-touch tables(XTables) of the Quiz Show, each equipped with a game control panel and assigned a specific color. Now, the presenter will kick off the game: think, debate, and answer!
There are 3 games, 5 themes (sports, films and series, travel, general knowledge and casino) and 4 challenges, but the roulette wheel is what decides the questions you have to answer
Quiz round: answer the questions quickly, one after another.
Flash round: select the correct images.
Chips round: group all the correct chips together and confuse the other teams by sending them the ones that are incorrect.
Final Round: in which the winner is decided, the score is worth double!
Compete to the end because nothing is certain until the very last second!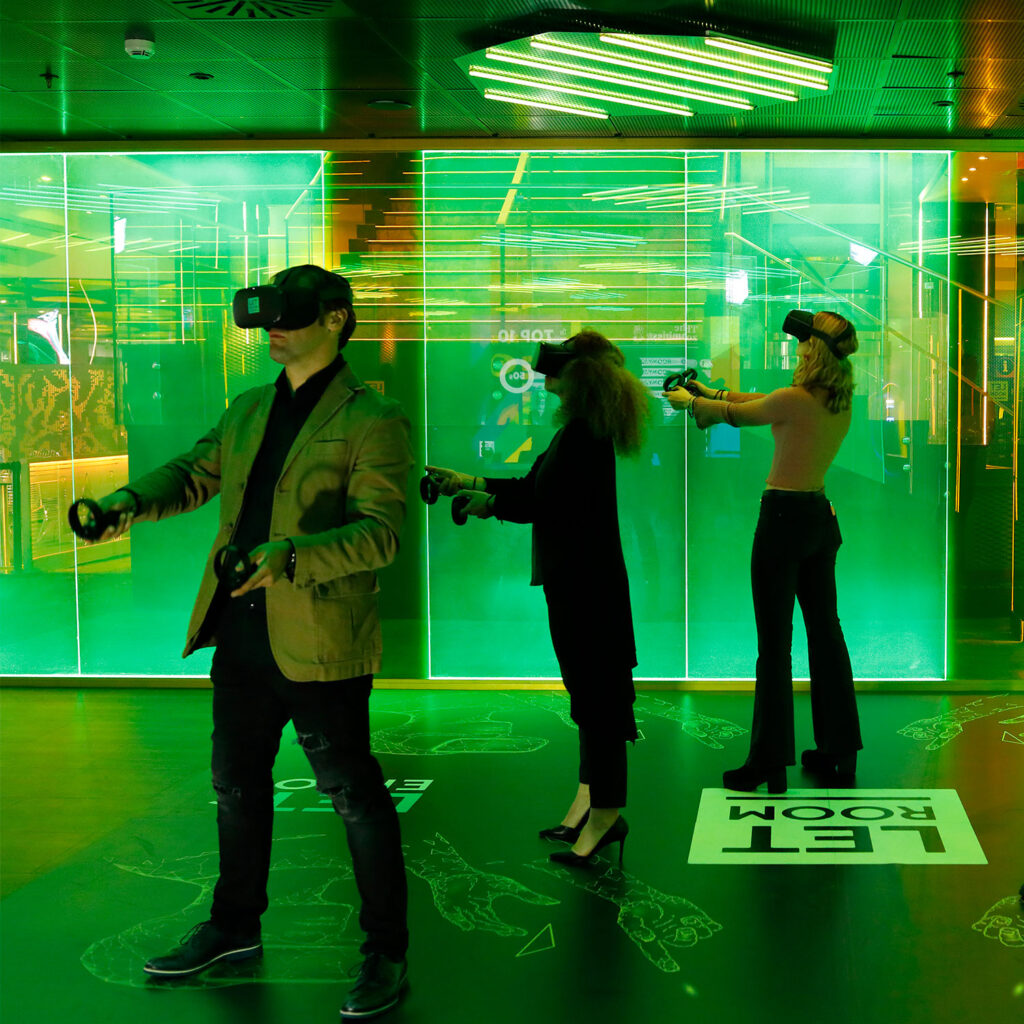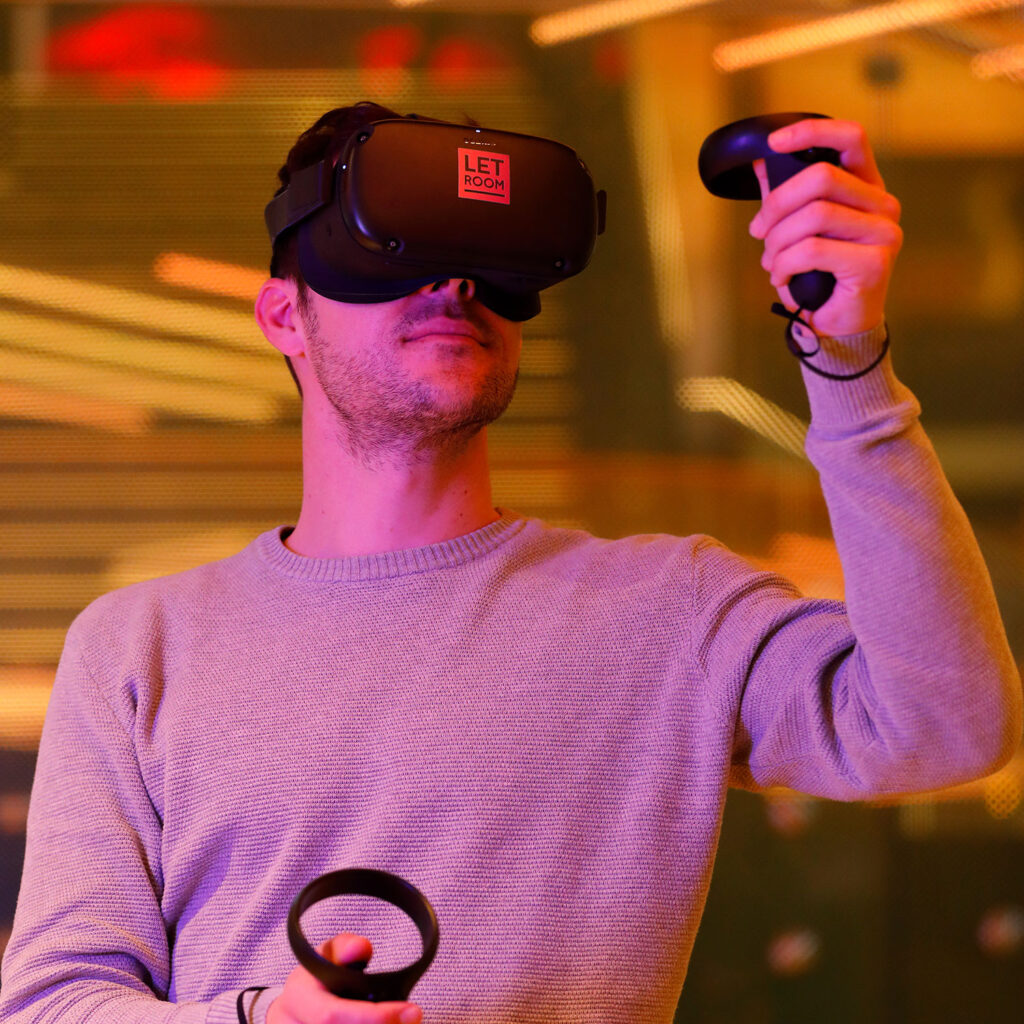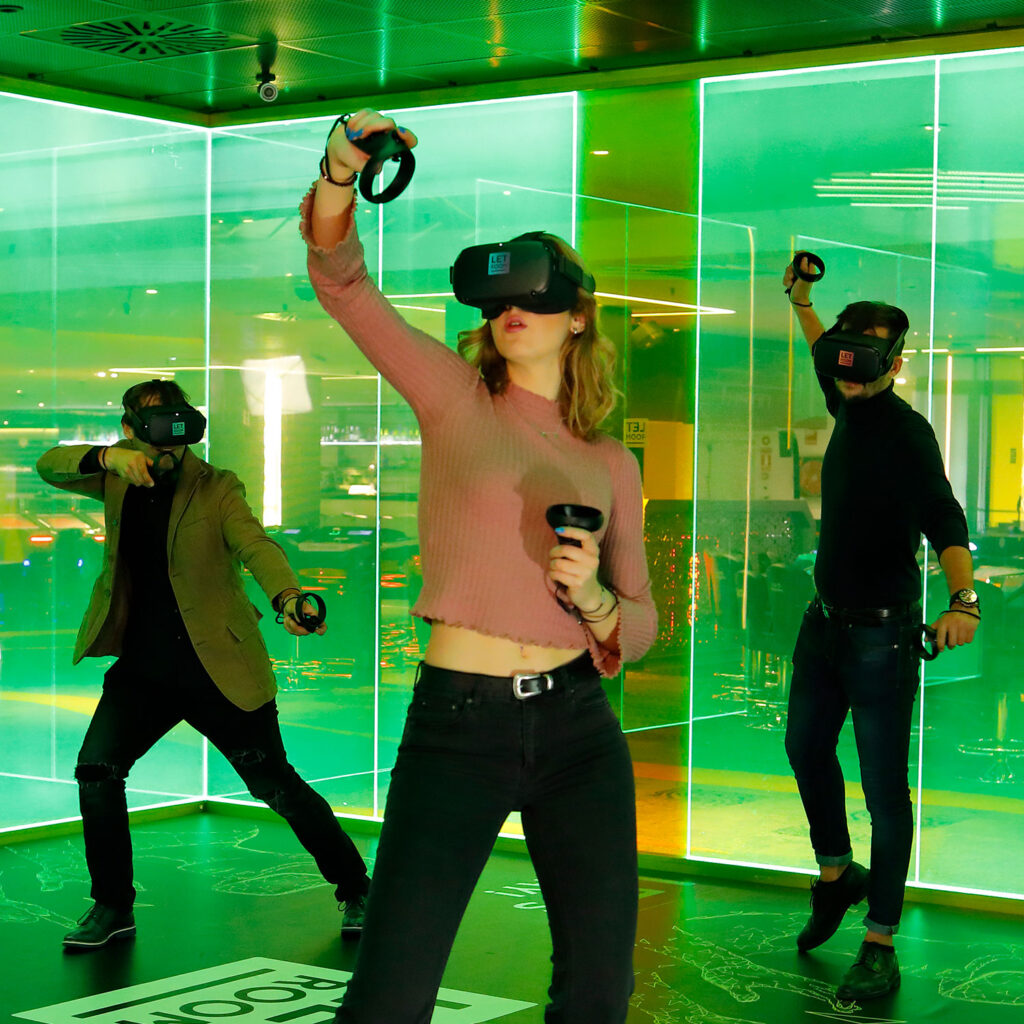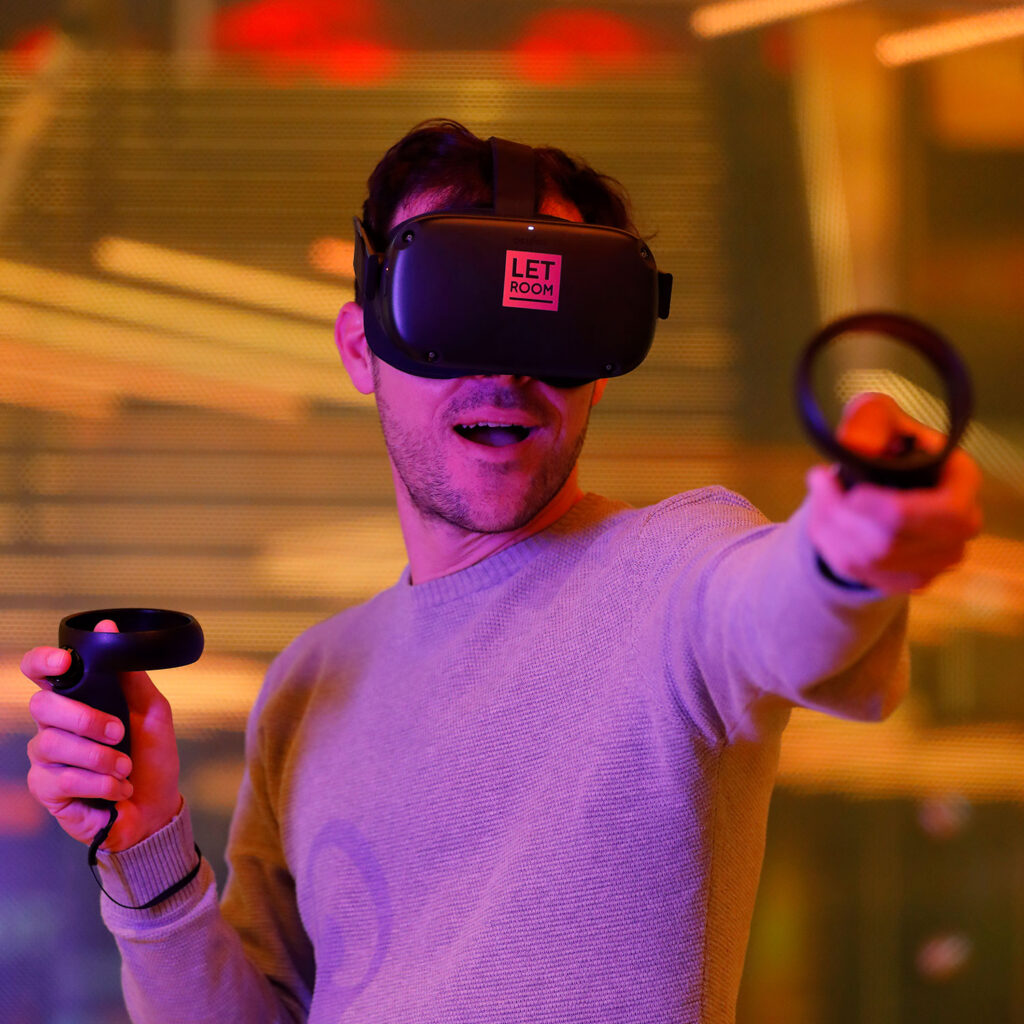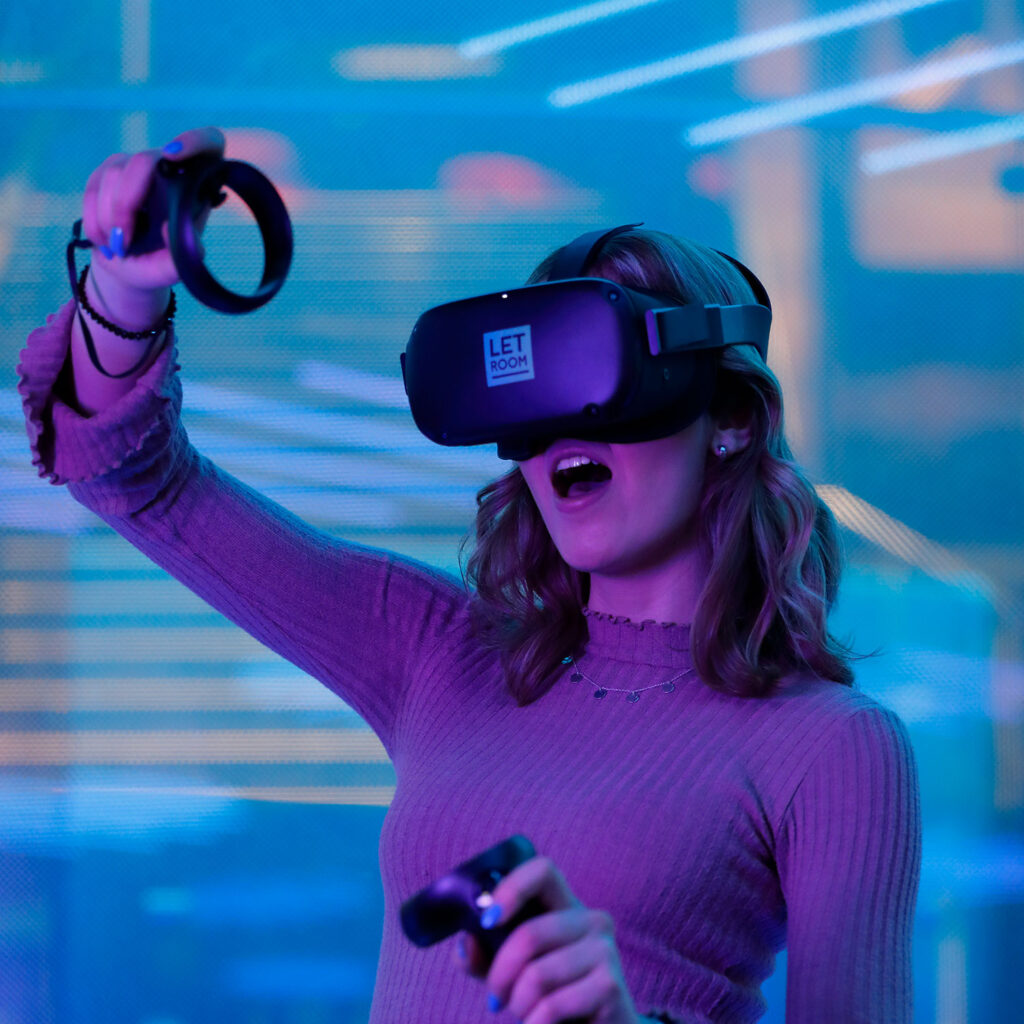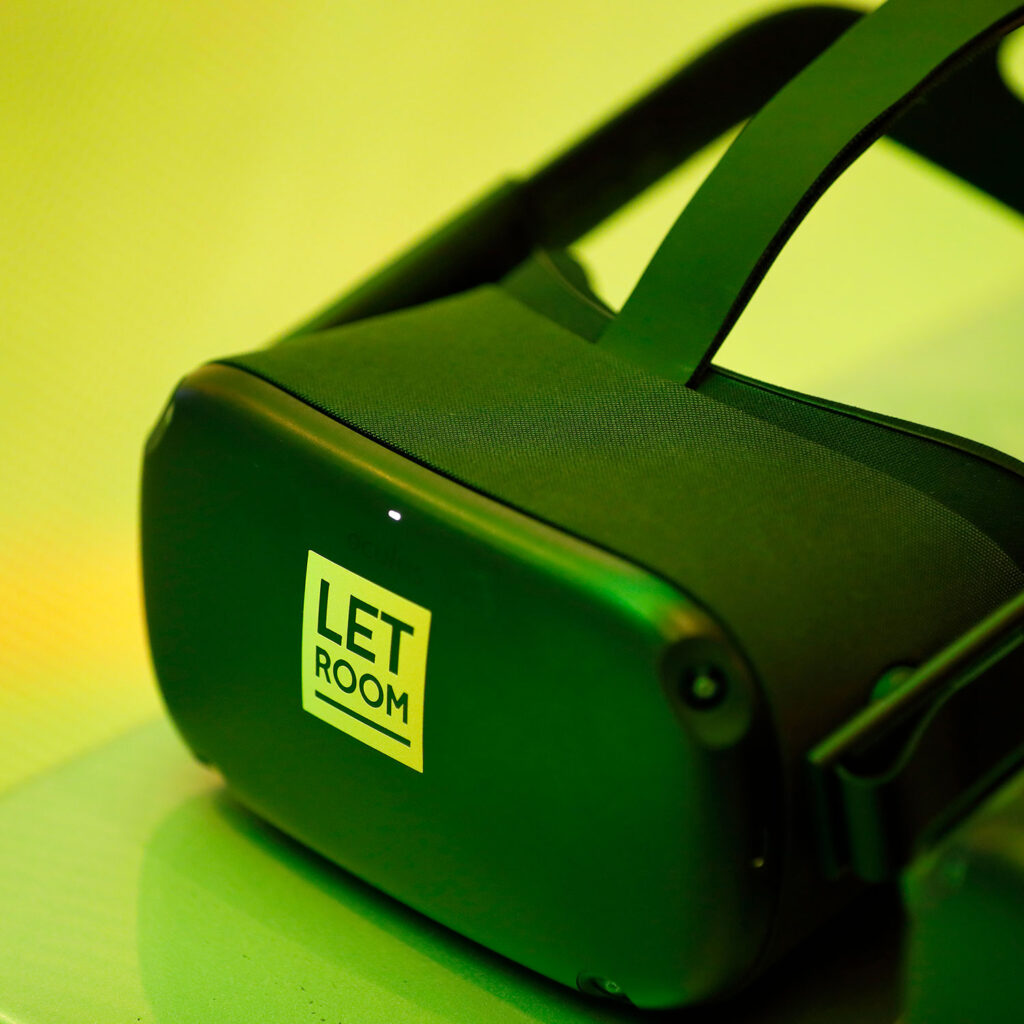 Tired of always making the same plans with your friends? Would you like to break away from routine in the company of your work colleagues? Would you like to change boring after-dinner activities for an exciting family activity?
Our Quiz Show is the perfect plan for your company dinners, team-building events, birthdays, stag and hen parties, family celebrations and afterwork parties…
Surprise your friends, family, work colleagues, employees, clients or whoever you want with a day full of fun, competition and teamwork to break away from the usual routine.
And what's more, you can make the unique experience even more enjoyable with our gastronomic offer for groups.
Contact us and we'll explain everything we have to offer you.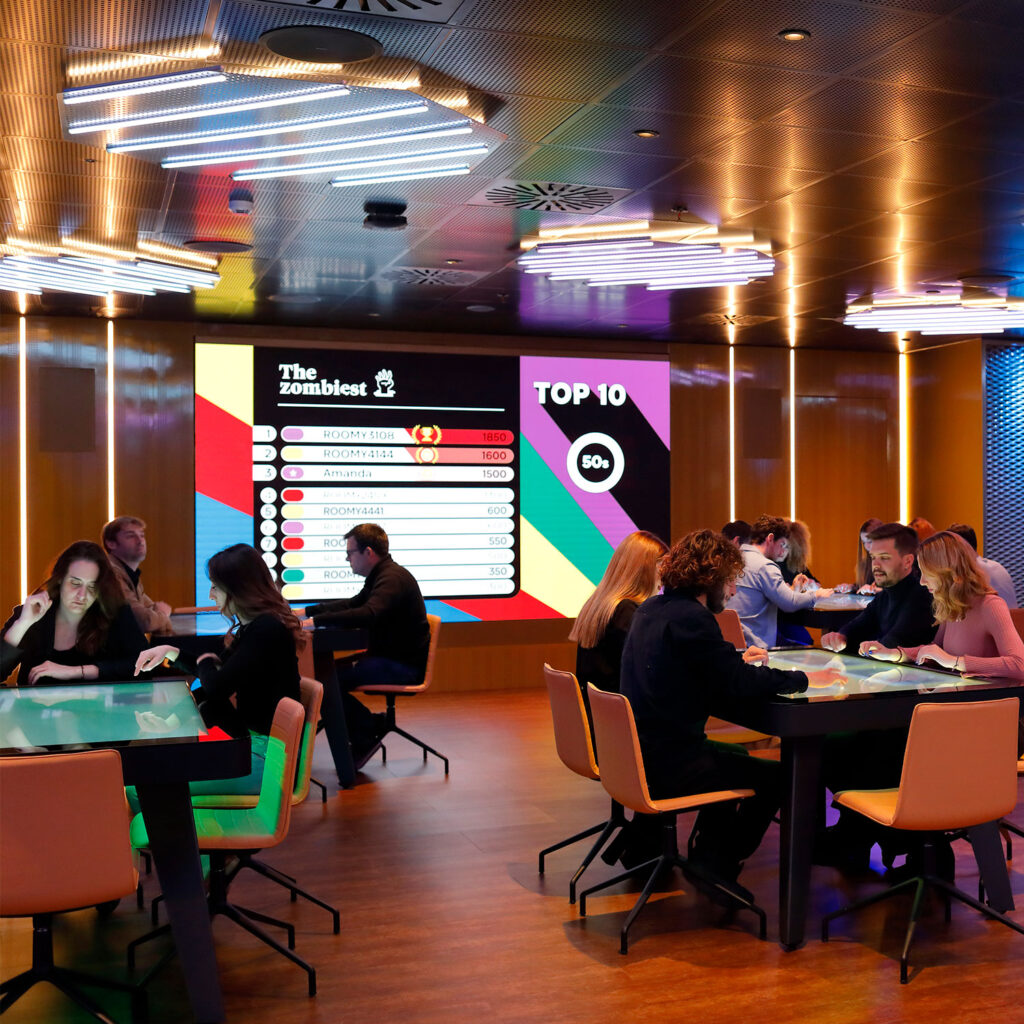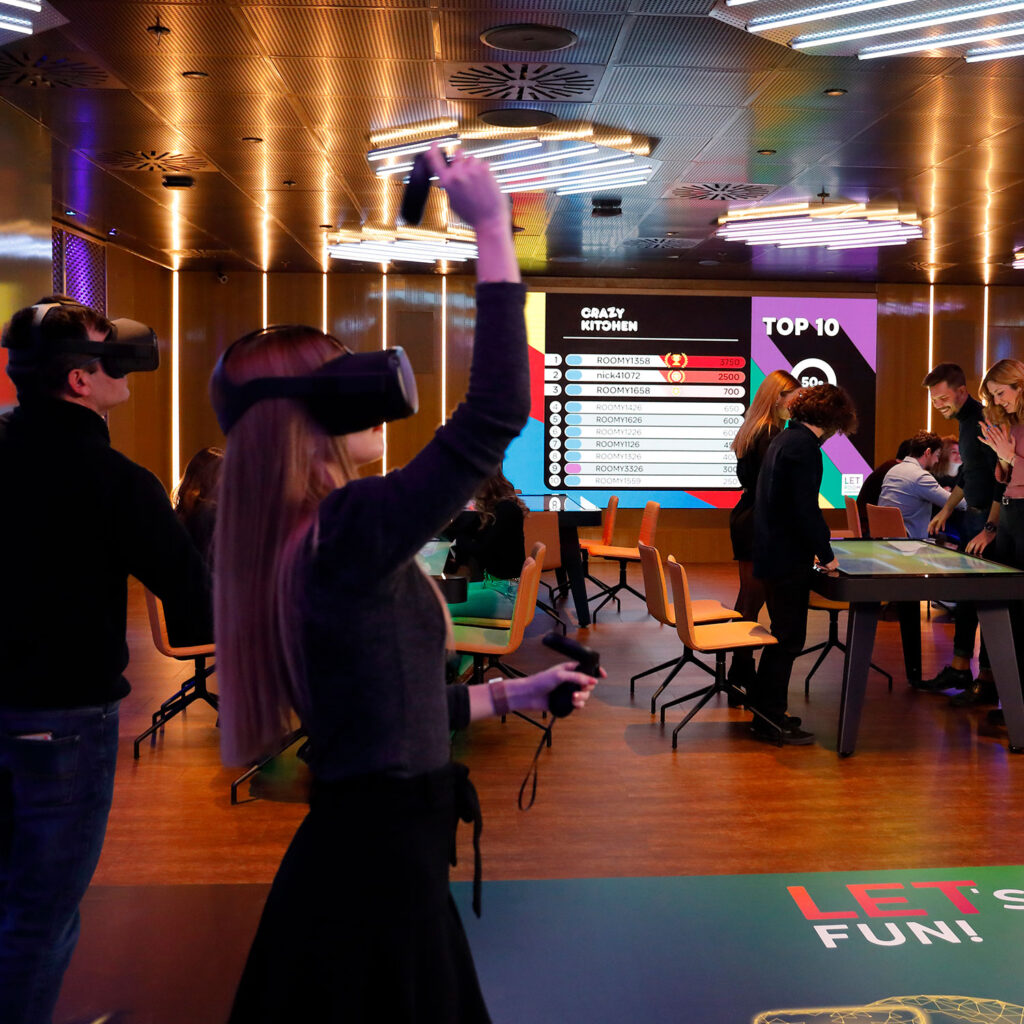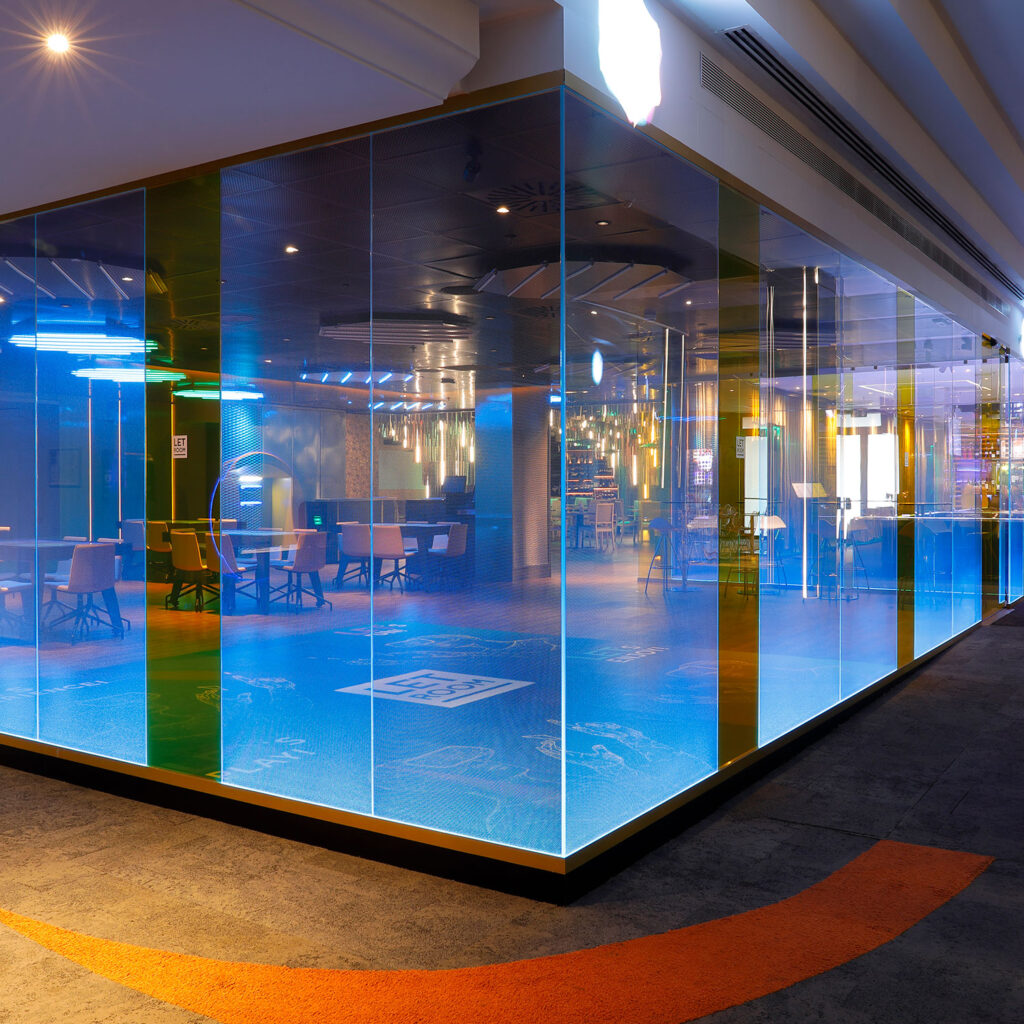 Have you finished the Quiz Show and want to continue competing against each other?
You're in luck, because in our LET ROOM, the space where you'll have been competing, you can take your revenge behind the wheel of our latest generation SIMRACING simulators, travel to another dimension through VIRTUAL REALITY experiences, relive times gone by with ARCADE GAMES on our INTERACTIVE TABLES (XTables) and learn the basics of the most popular casino games while enjoying our SELECTION OF PREMIUM COCKTAILS and DRINKS.
Contact and Group Bookings
Contact us by email or call us at +34 93 225 78 78 and experience a new idea for birthdays, team building days, presentations and private parties.